How to Login to the ONDA User Portal
Login
When clicking on the Login/Register link on the top right-hand corner of the ONDA Web Portal, or clicking on the Order or Access links and buttons, the following pop-up window comes up: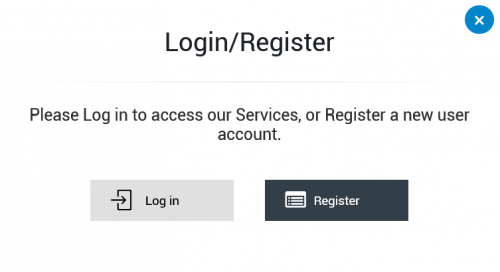 Click the Login button to display the Login page: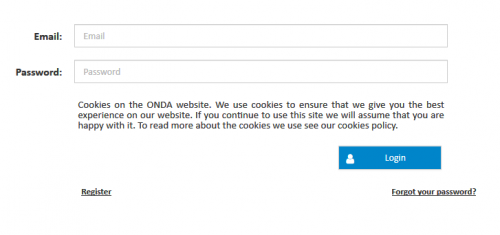 Follow these steps to complete your registration and Login:
Enter your Email address
Enter your Password
Click the Login button
Forgotten password
If you have forgotten your password, click the Forgot your password? link on the Login page, below the Login button.
On the "ONDA User portal – Password reset request" page, insert your email address, then click the Send button.
A pop-up window will confirm that an email message has been sent to your email address to reset your password.
Go to your mailbox and open the email from no-reply@eng.serco.eu (please check the Junk mailbox if you do not receive it immediately)
Click the link in the email to go to the "ONDA User Portal – Password reset" page.
Enter the new password, then re-enter
Re-enter the new password to confirm it.